A two-day advocacy meeting was organized in the Somali Region between 21 and 22 October on the importance of establishing the multi-sectoral web-based Integrated Management Information System (IMIS). The meeting which involved senior officials of the Somali Region was jointly organized by the Central Statistical Agency (CSA) and the United Nations Population Fund.
The high-level officials expressed their enthusiasm on the establishment of IMIS in the Somali Region acknowledging its importance in creating access and improving utilization of quality data. The two day meeting highlighted the complementarity and compatibility of IMIS with ongoing sector specific databases such as EMIS and HMIS. The officials agreed to quickly engage experts in the planned capacity building training and development of IMIS in the Region.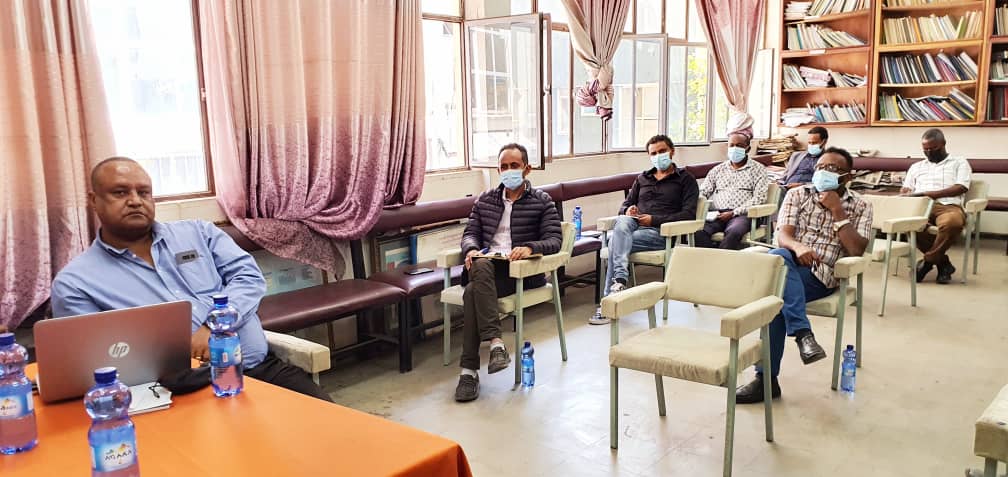 A similar meeting was organized for senior officials of the Harari Region from 19-20 October.
The web-based IMIS is established to ensure that data is accessible and utilized for development planning, monitoring and evidence-based decision making. It is a repository of data collected through censuses, surveys, administrative or routine service-based data. It enables users to process and calculate indicators as well as produce customized tables and thematic maps up to the lowest administrative level.
As part of its support to the Government of Ethiopia, UNFPA has been providing technical and material assistance to the CSA and regional bureaus to develop and institutionalize IMIS. The system has been made functional on CSA's website with more than 50 datasets collected through censuses and surveys. IMIS has also been launched in Tigray, Afar, Amhara, SNNP and Benishangul-Gumuz Regions with the Oromia Region set to launch it before the end of the year.