Thirty-five year old Almaz* and her two underage daughters suffered for years from trauma as a result of the sexual violence and battery at the hands of her husband. She held back from reporting the violence for long for fear of disgracing her daughters and also in fear of risking divorce as her husband is the breadwinner of the family. When finally she reported her husband to the police he got away with imprisonment of only three months and the violence and sexual abuse on her and her daughters continued.  
Her youngest daughter, Tesfanesh, has been worrying that she would get raped by her father and become pregnant with the consequent discrimination by her community. "The situation was affecting my performance at school and I knew that I would drop out if the problem was not sorted out soon," she said.
In a recent incident, Almaz's drunken husband returned home at night and beat her severely when she tried to protect her daughter from his abuse. "On that night, I decided to do something because I would rather die than seeing my husband molesting my daughter in front of my eyes" Almaz recalls.  She reported that her two daughters have also been experiencing sexual violence from her husband.
That same night Almaz reported the incident to the police. With the support of the police she and her daughters were brought to the one-stop center at the Dilla University Referral Hospital. Inspector Kokeb Adinew, one of the Police Officers working at the one stop center, claims that due to fragmented working relationship and weak social protection mechanisms survivors of violence are usually exposed to secondary traumatization since perpetrators get away with minimum punishment.
Providing integrated GBV response services under one roof
UNFPA is supporting the One Stop Centre at the Dilla University Referral Hospital as part of the five-year Integrated Family Planning and Sexual Reproductive Health Programme funded by the Korea International Cooperation Agency (KOICA). The programme is being implemented in six selected districts in the West Guji and Gedeo Zones of the Oromia and Southern Nations, Nationalities and Peoples Regions, respectively. The programme is strengthening the efforts of the government in increasing access and availability of SRH and GBV prevention and response services primarily targeting adolescents and youth.
The One Stop Center which was set up in the premises of the Dilla University Referral Hospital at the end of 2020 is providing survivors of gender-based violence like Almaz  and her daughters with timely and comprehensive medico-legal, counselling, and protection services, placing medical personnel, prosecutors and police officers under one roof.
The One Stop Center also provides youth friendly sexual and reproductive health and counselling services for young survivors including testing for HIV in case the violence involved sexual abuse. Almaz's daughter, Tesfanesh, received a complete package of GBV response services at the one-stop center and was referred together with her older sister to the UNFPA supported safe house in Hawassa which is run by the Association for Women Sanctuary and Development. The safe house provides continuous counselling, medical and legal aid, skill trainings and full accommodation for survivors to help them fully rehabilitate and reintegrate them back to their respective communities.
The overall management of the One Stop Centre is overseen by a zonal inter-agency team drawn from the Justice, Women and Children Affairs, and Health departments.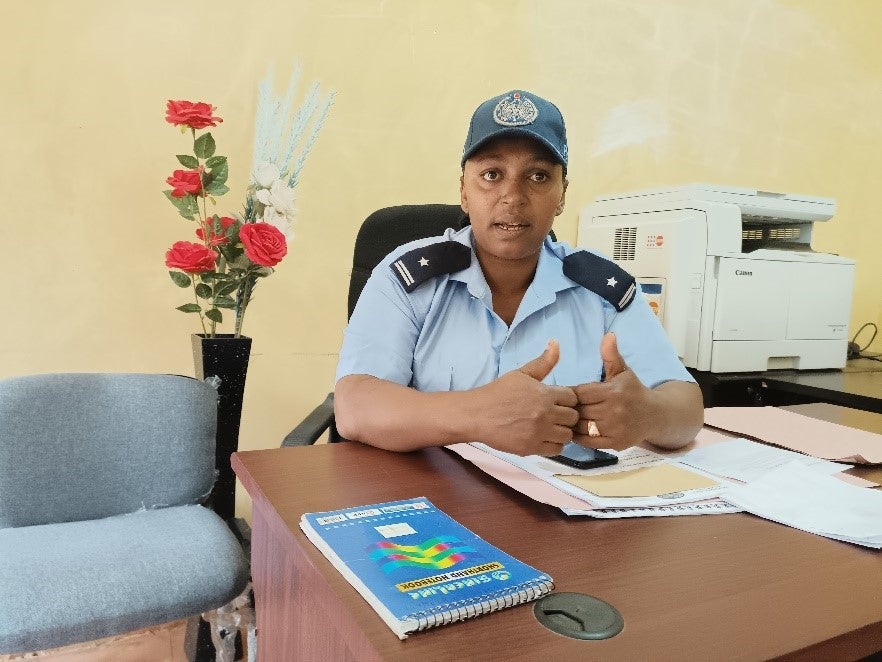 In addition to furnishing the One Stop Center and providing medical supplies, UNFPA, through the KOICA-funded programme, has been building the capacity of the staff at the centre on clinical management of rape, GBV case management, psycho-social first aid and youth friendly service provision.
Inspector Kokeb mentions that "before the establishment of the one-stop center, getting a medico-legal certificate for survivors took weeks because of lack of coordination whereas now it can be obtained within a day".  
 
 Moving on
Almaz and her two daughters have continued taking individual and group counselling, attending entertaining and relaxing therapy sessions with full accommodation services. Her daughter Tesfanesh attended self-defence classes to protect herself from violence. The case is now in court and the public prosecutors and police officers at the One Stop Center are supporting the family to get justice.
"Through the support of the one-stop centre and the safe house, I have been able to cope with my trauma," Almaz says adding that she has started a new journey in life. Her daughter Tesfanesh is hopeful that she can continue with her education to be able to support her family and work on eliminating violence against women and girls.
*All names have been changed for the survivors' protection. The survivors provided informed consent for the use of their story and picture.