Ethiopia launched today a new National Adolescent and Youth Health Strategy (2021-2025) in the presence of senior officials of the Ministry of Health, donors, and partners. The strategy aims at reducing teenage pregnancy from 13 percent to 7 percent, raise median age at first marriage from 17 to 18 years and reduce HIV prevalence among young people to 0.1 percent.
During the ceremony, Dr. Meseret Zelalem, Director of the Maternal and Child Health Directorate with the Ministry of Health applauded the concerted efforts of the Ministry, partners, and young people who were involved in the process to realize the strategy. She indicated that the strategy is different in terms of scope and strategic priorities saying that that the strategy expresses the priorities and commitment of the government to fulfil the health needs of young people.
Mr. Fikadu Yadeta, Advisor to the Minister of Health, stressed the importance of the strategy to systematically address the needs of young people in a coordinated manner engaging young people and other stakeholders.
The new strategy goes beyond sexual and reproductive health comprising other important health dimensions of young people including nutrition, youth participation, substance abuse, non-communicable disease, and gender-based violence. The strategy gives special attention to the most vulnerable and hard to reach young people including those living with HIV, disability, and those living and working in fragile contexts.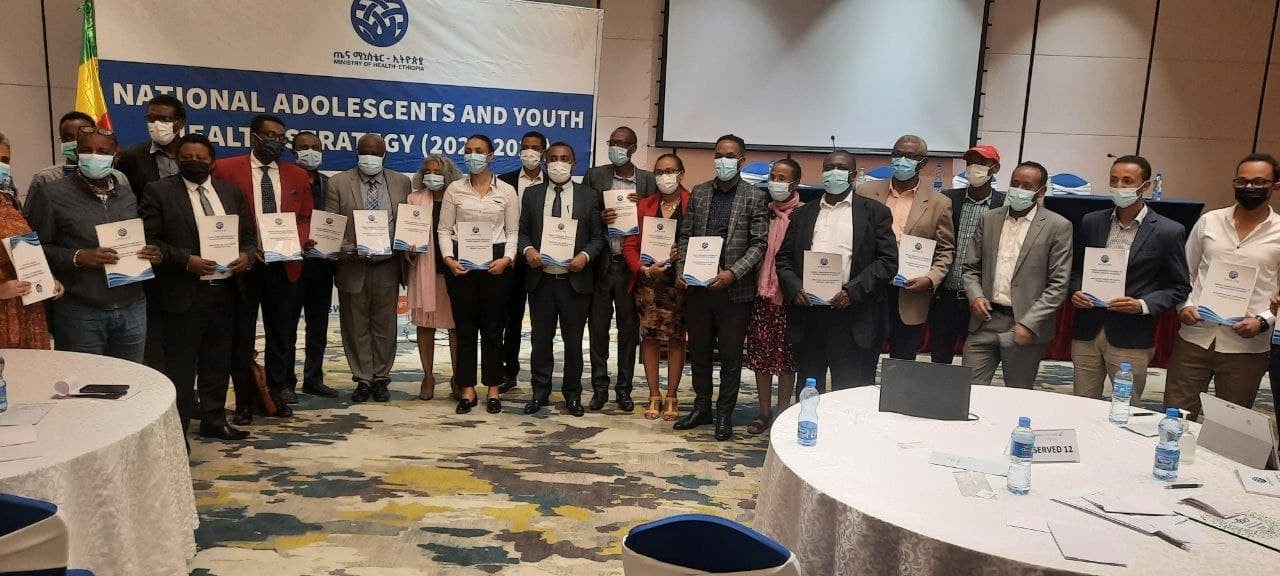 During the panel discussion held at the event, participants applauded the achievements so far and expressed the importance of the strategy to effectively design and implement programmes that meet the multi-dimensional needs of young people. Moreover, participants agreed to coordinate and harmonize through the leadership of the Ministry so as to meet the goal of the strategy. As a strategic partner that provided financial and technical support for the development of the strategy, UNFPA appreciated the dedication of the government and expressed its commitment to the full realization of the strategy at all levels.