This is a moment of suffering for many people, especially people of African descent. We at UNFPA stand in solidarity in the global fight against racism and support the peaceful struggle against all forms of discrimination, marginalization and injustice. Black lives matter.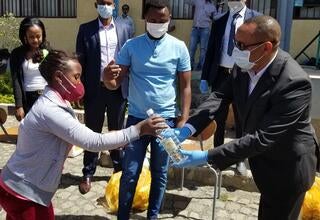 UNFPA supported the provision of Personal Protective Equipment (PPE) to more than 500 adolescents and youth as part of its response to the COVID-19 pandemic. The support was coordinated with the Addis Ababa HIV/AIDS Pre...
Statement by UNFPA Executive Director Dr. Natalia Kanem on the International Day of the Midwife, 5 May 2020   As the world battles COVID-19, women continue to get pregnant and babies are still being born.  Childbirth d...