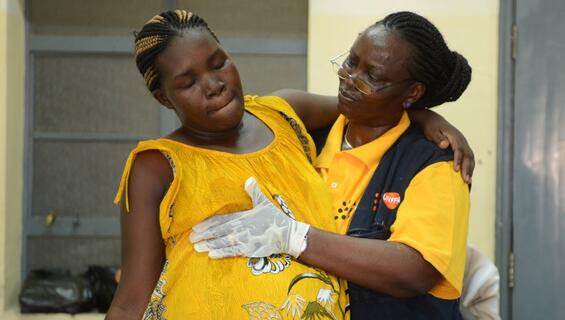 Ethiopia has made tremendous progress over the past decade in terms of improving access to essential maternal health services thereby registering commendable results in the reduction of maternal mortality though it remains high at 412 per 100,000 live births.
Recognizing the burden of maternal health problems, UNFPA is supporting various key interventions through provision of direct technical and financial support and through multilateral mechanisms like the H6+ platform. The areas of focus of UNFPA's intervention on maternal health are Emergency Obstetric and Newborn Care, Maternal Death Surveillance and Response, and strengthening referral systems with the overarching objective of reducing maternal mortality and morbidities such as fistula, uterine prolapse and cervical cancer.
UNFPA is also supporting the government to address the critical shortage of human resource for maternal health by supporting the training of maternal health professionals through such programs as midwifery and Integrated Emergency Surgery and Obstetrics.
Support is also being provided to community structures to create demand for maternal health services and to increase institutional delivery for improved maternal health outcomes.